Menu Planning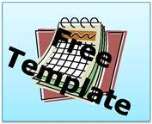 Whether you are single or have a family of 6, menu planning will save you money. For me, having a weekly plan keeps me motivated and focused. I am not going to say that I've perfected my planning skills, but I'm working on them.
Do you think planning 7 dinners is intimidating and time consuming? I will show you how easy it really is.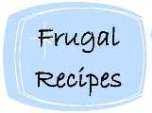 I will give you all the tools you need. You will see the rewards of investing the 10-20 minutes.
Lack of planning means I will either be grabbing a pizza on the way home or making a "quick trip" to the supermarket. For me, a these trips are usually about $20.
I plan my menu once a week. Usually Sunday morning while I drink my coffee, before I go grocery shopping. I look at what I have already and what items I already know I'll be buying that I'm getting a great deal for. If chicken breast is on sale this week for $.99/lb, then I will definitely be stocking up and I know that I will incorporate into my menu. This also helps to avoid repeating foods too often (although my daughter could really live on spaghetti for months).
I use my menu template to plan it out.
Personally, I try to include 1 protein, 1 starch, and at least 1-2 veggies. I never plan an entire week around difficult recipes, that's setting myself up for failure for sure. I have to admit that I do stray every so often. But it's never too bad and I do much better when I have a plan.
You can download my free template here
---
Some extra tips that have helped me along the way
Start small. We'd all love to plan 3 months worth of breakfasts, snacks, lunches & dinners. If I tried that, I'd never do it. Instead, try planning 1 week of dinners. Once you're successful with dinner, try adding lunches to the menu and so on. You'll get the hang of it quickly.
Look for unadvertised deals. If you get to the store and find a deal for $.19/lb fresh corn on the cob, be willing to substitute the frozen broccoli you planned on purchasing. If the broccoli is still a super deal, you could purchase the frozen for future meals, add it to your stockpile.

Post your menu on your refrigerator and refer to in the morning. While your coffee is brewing, you can prepare. Take any meat out of the freezer, or chop and veggies you may need to.
Be flexible. If you get home exhausted with a head ache, swap Tuesday's 'casserole' night for Thursday's 'make your own pizza' night.
Stockpile leftovers. If you make beef stew on Sunday, make enough for 2 nights and freeze the left overs in individual serving sizes, I love Hefty freezer bags for this. I fill the bags once the food has cooled down. Then I lay them flat in my freezer. They stack nicely and I can see what's in them. Sometimes I will write the date and contents with a permanent marker, but I admit, I often skip this part. On my 'leftover night' I will wring a large pot to a slow boil and put the bags in. Yes, you could put them in the microwave, I just find that boiling water heats evenly. If you do put the in the microwave, I suggest removing the bag (scissors work for this) before microwaving.
---
Simple Frugal Recipes
---